Nano Positioning System
Products
The Nano Positioning System has been especially designed to allow the exact positioning of an object with incredible accuracy. It is seen here attached to a special SeeNano Pro microscope where it is being used as a stage.
Features

Move any object up to 1kg in weight


Positioning Accuracy of 2.5 nm


X, Y and Z axis movement


XYZ Position can be easily stored


Range of movement 5cm


Technology allows extension to almost any length

Application

This system can be used to store the exact location on a slide so that the same location can be found again at a later date with an accuracy of just 2.5 nanometers. This enables the exact same cells to be found on a slide, again. When examining complicated computer wafers (the SeeNano Pro is ideal for this with a resolution of <100nm), specific locations can be stored and returned to automatically. This makes this unit ideal for quality control issues.

Many other applications are feasible in the Nanotechnology industry. The standard unit allows 5cm range of movement on any axis. By extending the arms, almost any length is achievable with the same accuracy.
Need More Information

Contact us with details of your exact requirements so that we can make you an individual quote.
It can be supplied as an accessory to our range of microscopes or any other similar system.
Note: Product images should be seen as examples only and are subject to change.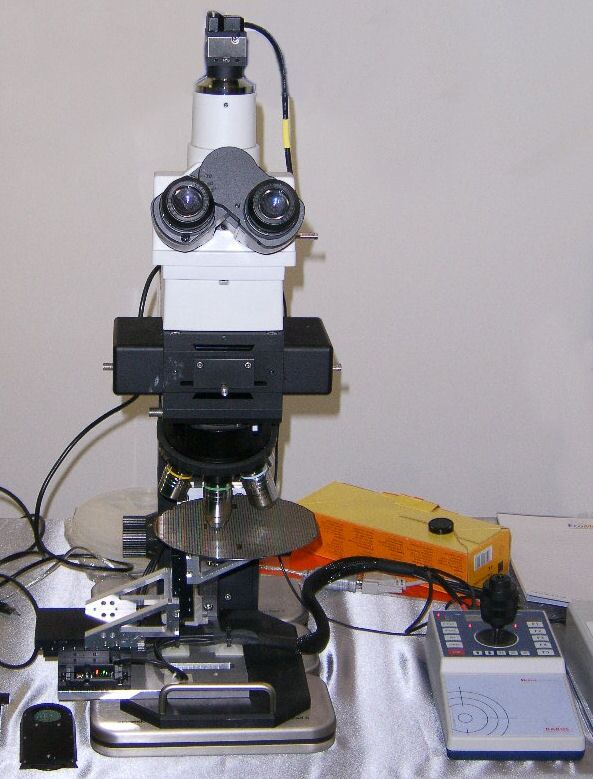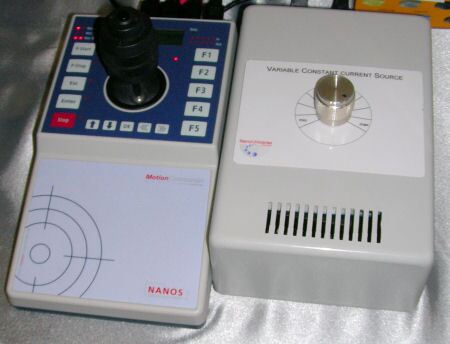 Nano Positioning System control units. Positions can be stored and restored so that you can find the exact same location on a slide at a later date.